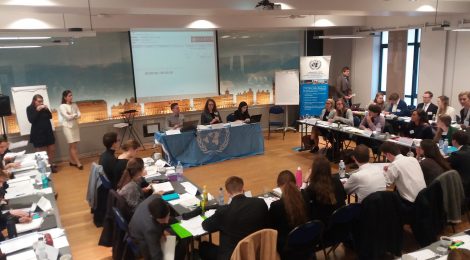 Terugblik: VVN Model United Nations 2017
Van 30 november t.e.m. 3 december 2017 organiseerde de Vereniging voor de Verenigde Naties voor de dertiende keer haar interuniversitaire Model United Nations.
De Model United Nations bestaat uit een simulatie van onderhandelingen over een bepaald conflict in de Veiligheidsraad van de VN. De casus die in 2017 behandeld werd tijdens de simulatiesessies was de kwestie van de Zuid-Chinese Zee. Een vijftigtal masterstudenten van de Katholieke Universiteit Leuven, de Universiteit Antwerpen, de Universiteit Gent en de Vrije Universiteit Brussel namen deel.
De VVN MUN 2017 vond plaats in Brussel en werd op donderdagavond 30 november voorafgegaan door een openingsceremonie met een "High-Level Panel on Challenges and Opportunities for the UN Security Council in the 21st Century". Dit panel bestond uit Ambassadeur Bénédicte Frankinet, Ambassadeur Johan Verbeke, Prof. Dr. Annelies Verstichel en Prof. Dr. Catherine Denis.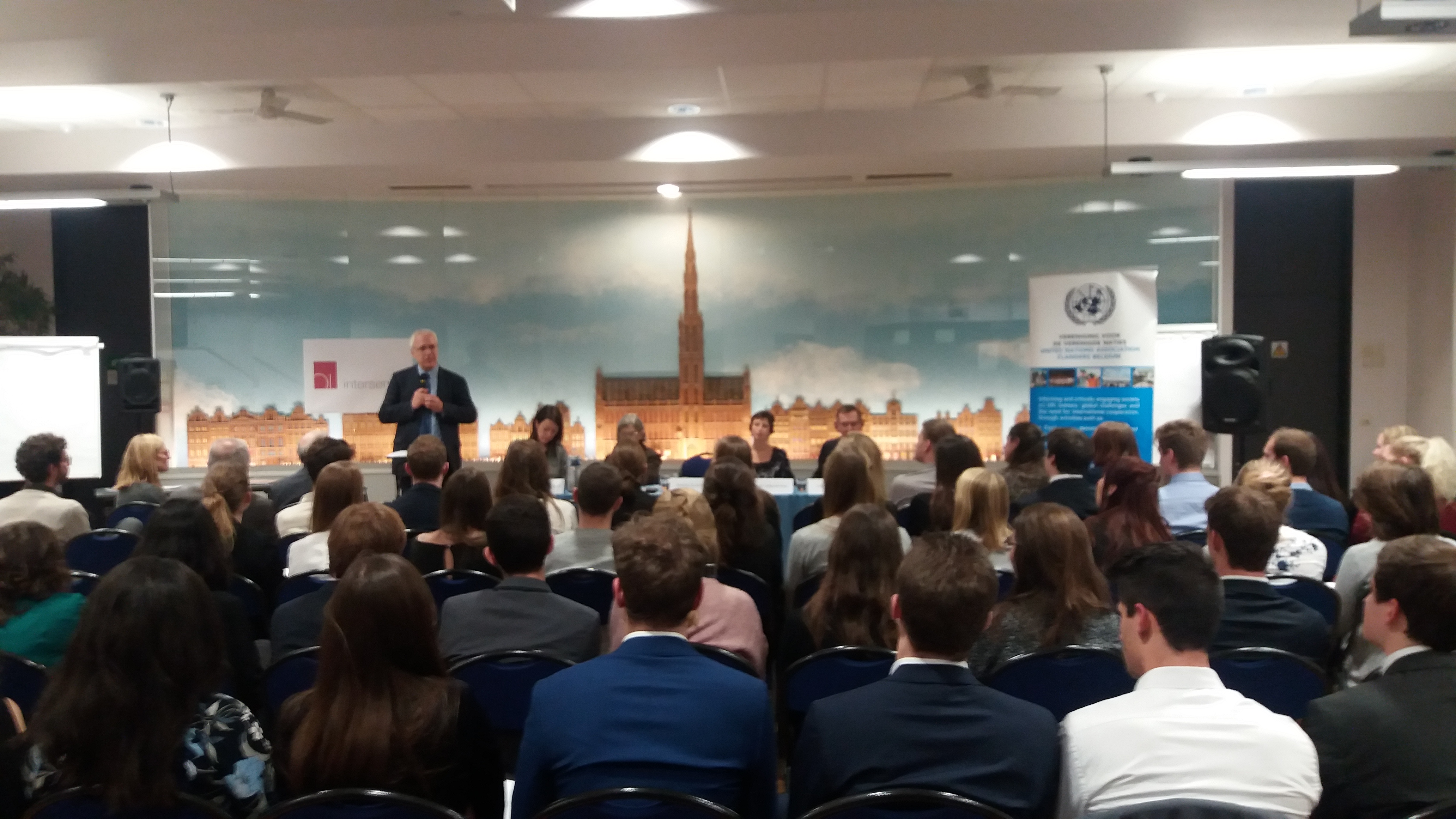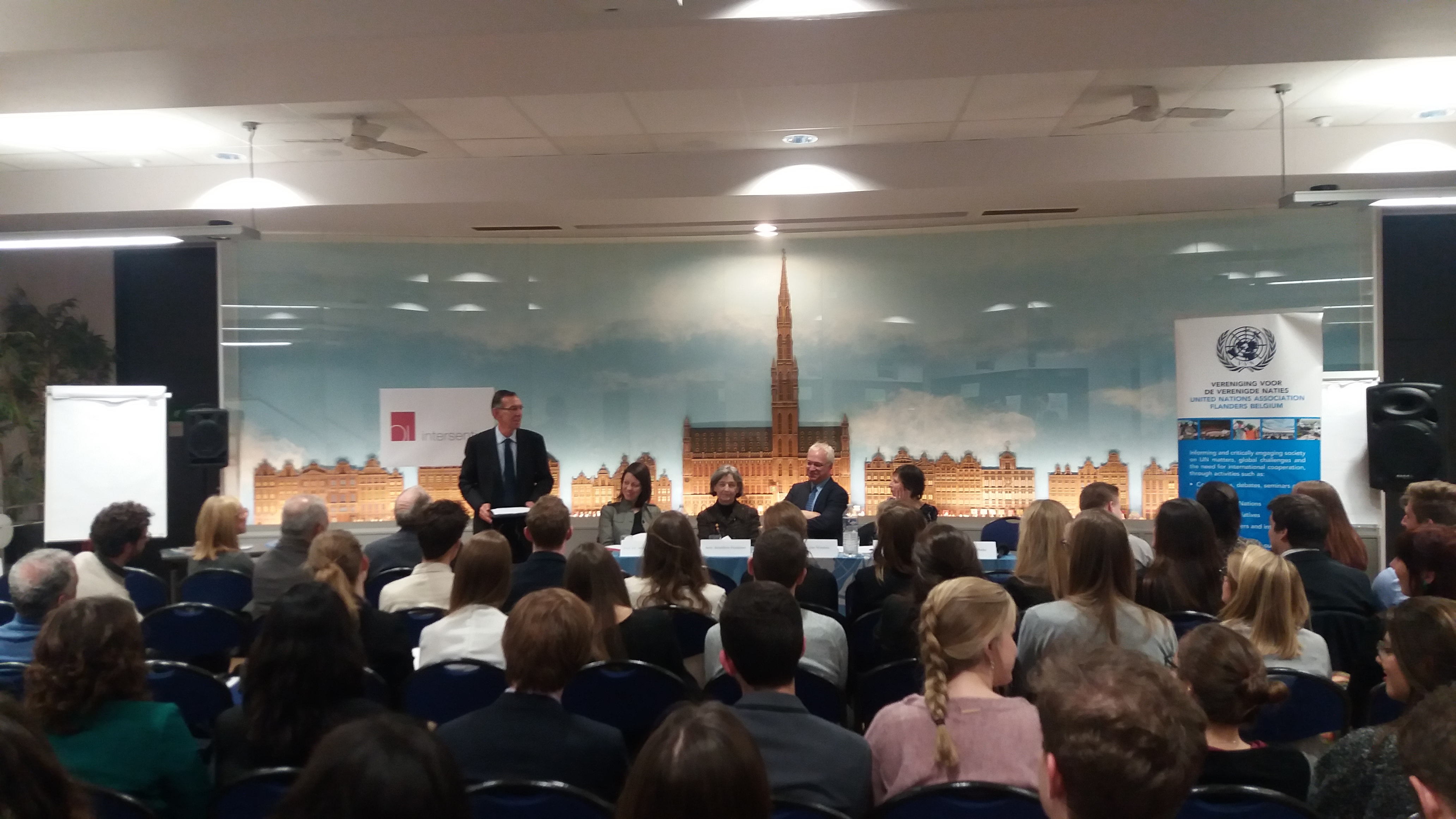 Na afloop van de openingsceremonie stond de gebruikelijke 'Global Village' op het programma, een kennismakingsactiviteit waarvoor de studenten gerechten en dranken meenemen die kenmerkend zijn voor het land dat ze vertegenwoordigen.
Op vrijdag, zaterdag en zondagvoormiddag vonden de eigenlijke onderhandelingen plaats. De onderhandelingssessies werden voorgezeten door o.a. prof. dr. Tony Joris, prof. dr. Wendy De Bondt en Ambassadeur Bénédicte Frankinet.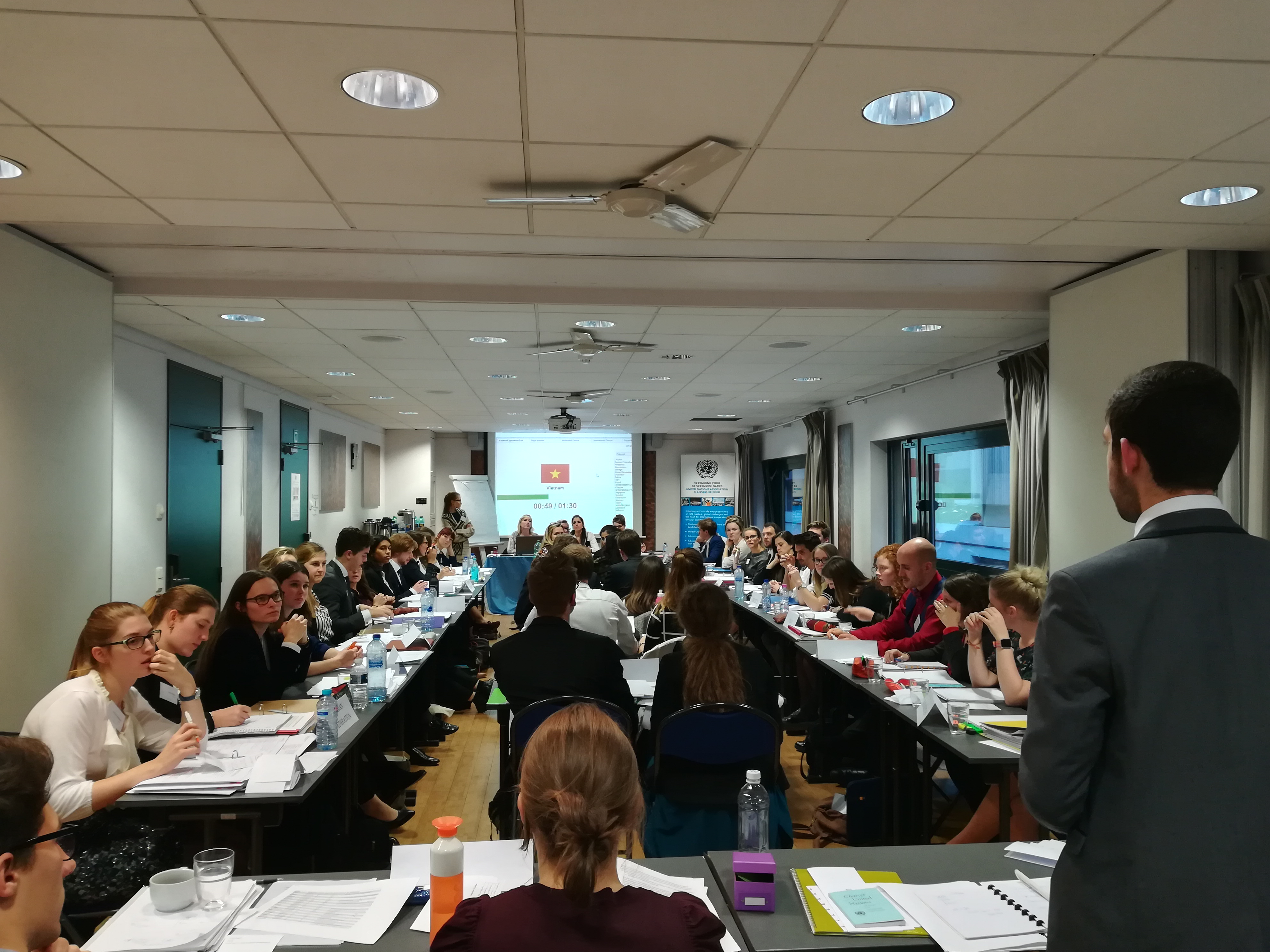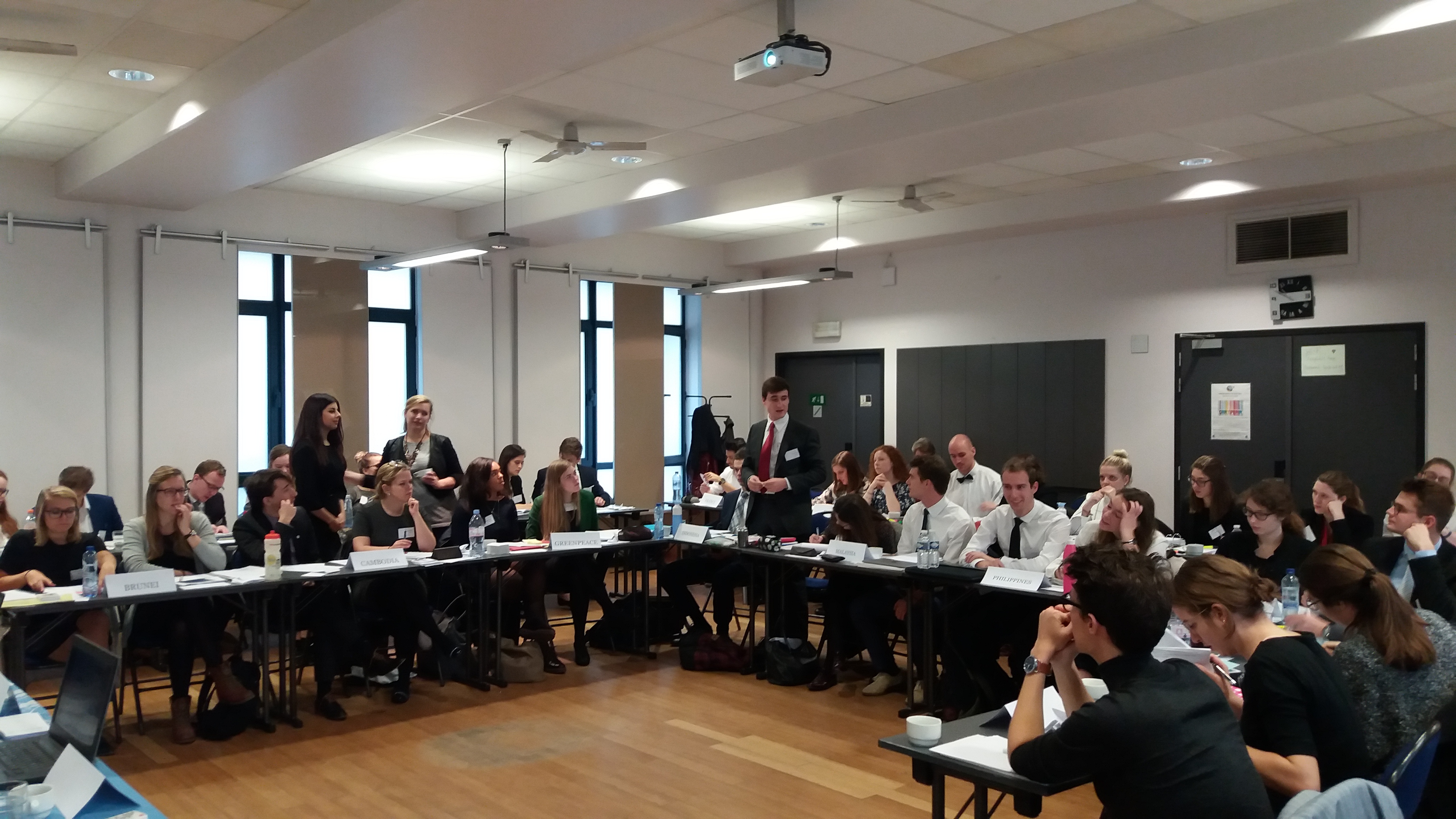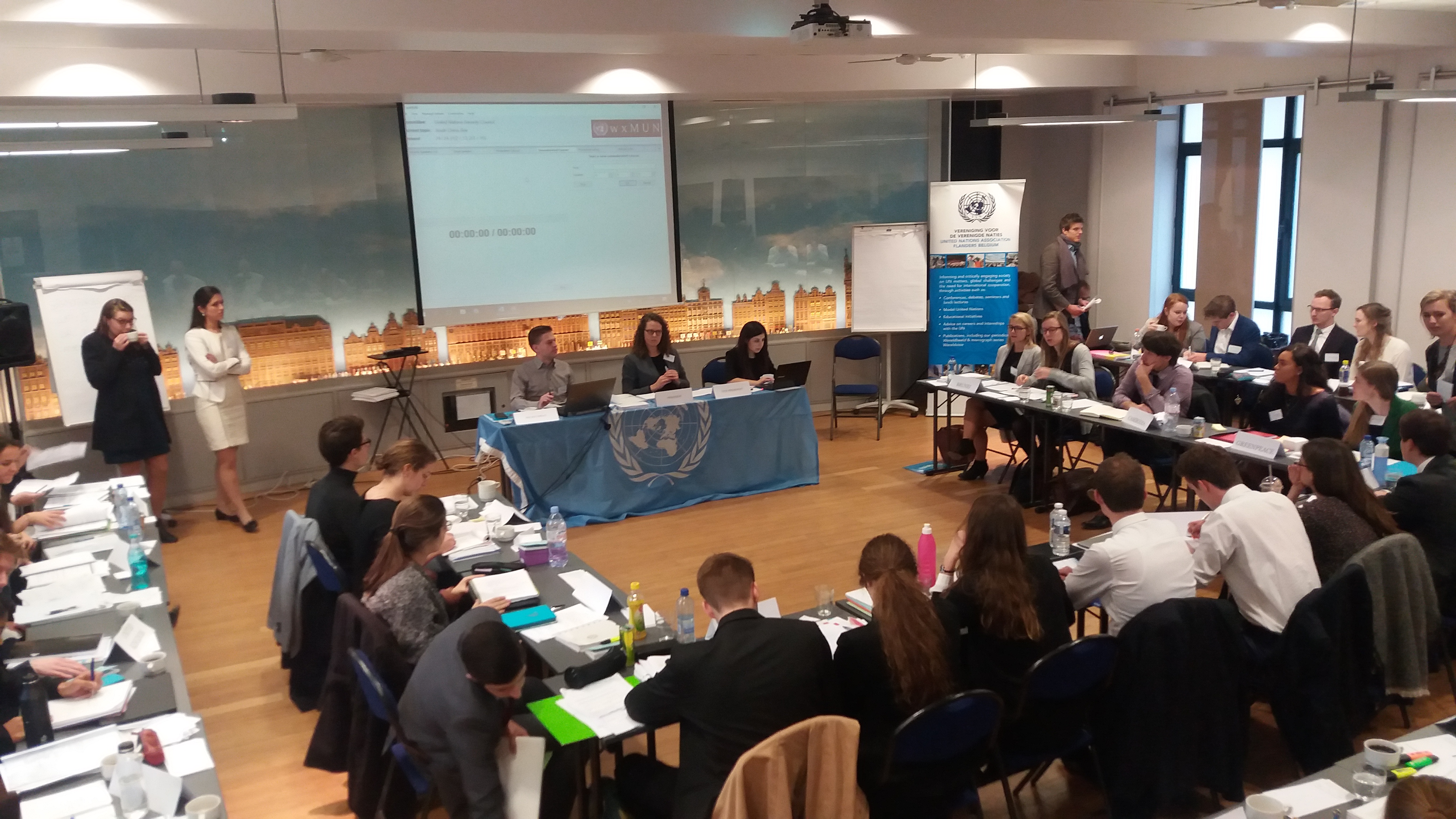 Na afloop van de laatste onderhandelingssessie op zondagvoormiddag 03 december werd de VVN MUN plechtig afgesloten bij wijze van een slotceremonie waarbij Dhr. Peter Van Laere (Chief of  the Protocol and Liaison Service of the United Nations Secretariat) een toespraak gaf over "My Life at the Service of the United Nations: A Testimony".