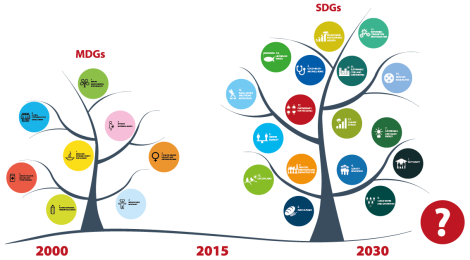 UN Day Lecture "The Sustainable Development Goals: Fit for Purpose?" (24/10)

At the Occasion of United Nations Day, the United Nations Association Flanders-Belgium (VVN) and the Leuven Centre for Global Governance Warmly Invite You to a Lecture
The Sustainable Development Goals: Fit for Purpose?
Of all the competing goals world leaders could have agreed on for the year 2030, reducing inequality and addressing sustainability should have come first. They make all other goals so much harder to achieve, if not impossible. However, the Sustainable Development Goals (SDGs) dodge the twin challenge of our time. As with the MDGs, they represent a global deal rather than a universal agenda. Moreover, most verifiable SDG-targets are not dissimilar from the Millennium Development Goals (MDGs)—e.g. poverty, hunger and child mortality. A distinct aspect is that their level of ambition is inversely related to the level of specificity: the goals are bold but their scope is greatly diminished by the fuzziness of the targets and the poor choice of indicators. In short, the SDGs are not fit for purpose. Sustainable development remains, in the realm of current multilateralism, an idea whose time has not yet come.
 by Dr. Jan Vandemoortele
Doctor Development Economics and co-architect Millenium Development Goals
Tuesday 24 October 2017, 14.00-16.00
Van Den Heuvelinstituut
Room VHI 02.29
Dekenstraat 2, 3000 Leuven (entrance via Vesaliusstraat)
Participation is free, but registration is required by 20 October at the latest at info@vvn.be
Short bio: Jan Vandemoortele is the co-architect of the Millennium Development Goals. He was the Director of the Poverty Group at UNDP in 2001-2005. He has published widely on the MDGs. Vandemoortele served in various other capacities with the United Nations for over 30 years, both at headquarters and in the field – with UNICEF, UNDP, the ILO and on loan to the World Bank. His last position was as UN Resident and Humanitarian Coordinator to Pakistan. He is a Belgian citizen  and holds a PhD. in Development Economics. He is a regular speaker at international conferences and universities. He is member of various advisory groups, including to the UN Secretary-General.