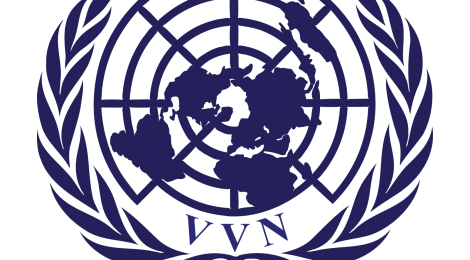 Keynote by Peter Van Laere, UN Chief of Protocol (3/12)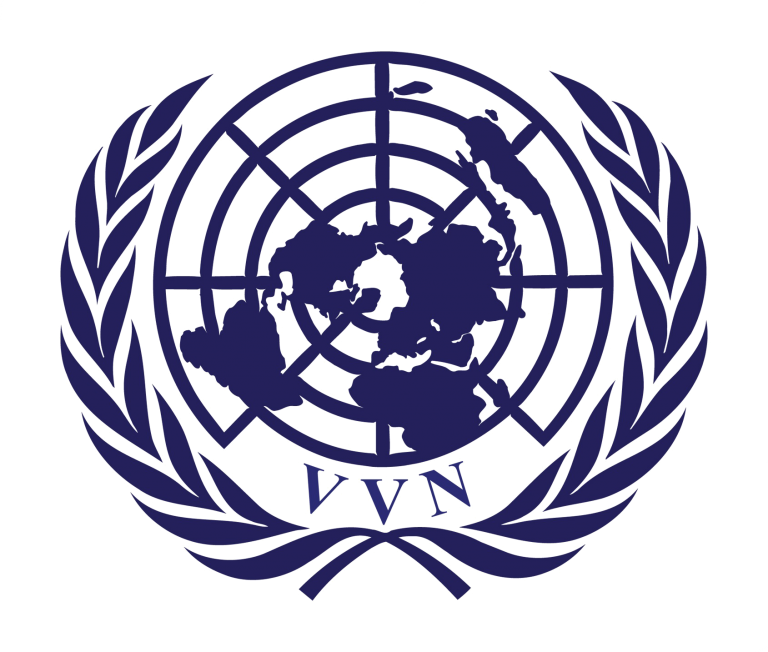 De Vereniging voor de Verenigde Naties – The United Nations Association Flanders Belgium
nodigt u vriendelijk uit voor een
kindly invites you to a
Keynote Speech "My Life at the Service of the United Nations: A Testimony"
at the occasion of the
Closing Ceremony of the VVN Inter-University Model United Nations 2017
by
Mr. Peter Van Laere (Chief of Protocol at the United Nations)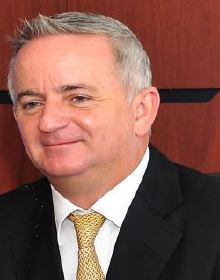 Sunday 3 December 2017, 12:00-13:30
Sleep Well Youth Hostel, Schuman Room
Rue du Damier 23, 1000 Brussels
Deelname is gratis maar gelet op het beperkt aantal plaatsen vragen we u vriendelijk om u te registreren voor 30 november.
Participation is free but due to limited places we kindly ask you to register before 30 November.
Short bio: Peter Van Laere has been the Chief of Protocol at the United Nations since March 2015. In this capacity, he oversees all Protocol Arrangements at the United Nations, in support of the UN Secretary-General, the President of the General Assembly and the UN Deputy Secretary-General. He determines the protocol arrangements for visiting High Level dignitaries to the United Nations and the protocol related negotiations with Host Countries when the Secretary-General travels. His Office is responsible for registering official delegations attending UN global meetings and acts as the principal liaison with the US Government with respect to the accreditation of Personnel of the Permanent Missions of the 193 Member States to the UN. He also is the General Principal Advisor to UN organizations on protocol affairs. Prior to this, Peter was Director of Management and Administration at the United Nations Economic and Social Commission for Asia and the Pacific (UNESCAP), with Headquarters located in Bangkok, Thailand. During that time, he was responsible for overall administration and management of the budget, human resources, finance, information technology, procurement, real estate, travel, language and editorial and conference services. He was the organization's focal point for host country relations, staff management relations, privileges, immunity, and legal contractual affairs. He was a member of the UN Secretary-General's Management Reform team and led various task forces on talent and knowledge management and organizational integrity. He spearheaded a business re-engineering project in support of the implementation of a new technology platform, and chaired the UN Country Operations Team responsible for inter-organizational issues including the safety and security of all UN country personnel. In 2010, Peter established a new UN Sub-Regional Office in the Republic of Korea and designed the first sub-regional programme in the field of economic, social and environmental cooperation. In 2006-2007, he was temporarily assigned to the Executive Office of the Secretary-General supporting outgoing (former) Secretary-General K. Annan and incoming Secretary-General Ban Ki-Moon in the transition process. From 1997 to 2004, he served as the Human Resources Director of UNOPS, providing central leadership for global human resources operations including strategic planning, development of policies and oversight and monitoring of their implementation. Mr. Van Laere earlier served as Programme Manager for UNOPS and IFAD in Malaysia (1995-1997). From 1992 – 1995, he was Special Assistant to the UNDP Assistant Administrator and Director, Bureau for Finance and Administration, participating in the design of UNDP's budget strategy, the drafting of policy directives related to financial and procurement activities, the preparation and presentation of Executive Board documents, the review of Contracts Committee recommendations and representing the administration vis-à-vis the Board of External Auditors. From 1991-1992, Peter worked with the UN Peacekeeping Mission in Cambodia. Before that, he was with UNDP, WFP and UNHCR (UN Border Relief Operation) in Thailand. He started his career as a volunteer with the Malteser Hilfsdienst (1984-1986), working with refugees at the Thai-Cambodian Border. A Belgian citizen, Mr. Van Laere has studied social sciences, contract management and organizational development. In addition to his native Dutch, he is fluent in English and French. He also speaks German and Thai. He lives abroad since 1984 and has traveled extensively worldwide.
PROGRAMME:
12:00: Welcome by Prof. Dr. Jan Wouters (President United Nations Association Flanders Belgium, Full Professor of International Law and International Organizations)
12:05: Speech "My Life at the Service of the United Nations: A Testimony" by Mr. Peter Van Laere (Chief of Protocol at the United Nations)
12:45: Closing Remarks & Presentation of the Diplomacy Awards by Prof. Dr. Wendy De Bondt